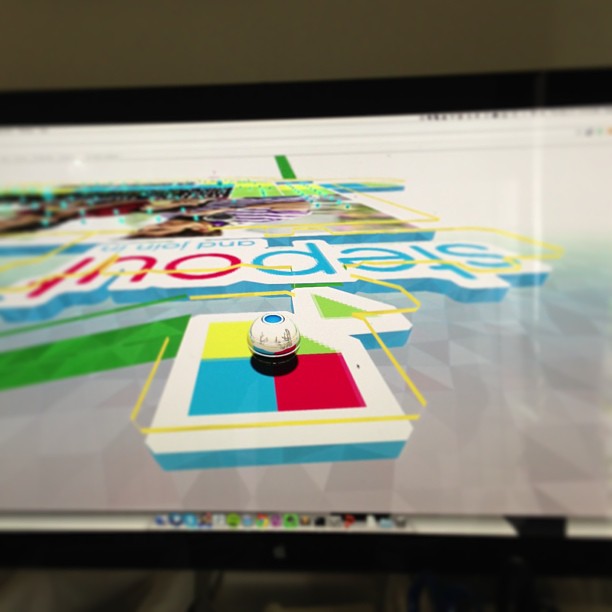 Ch-ch-changes
Ch-ch-changes
There's an old cliche that entrepreneurship is a journey, not a destination.  If that's true, then my journey has been a particularly long & windy one.  In 2008, I quit my entry-level job in Philadelphia and moved to Boulder, Colorado with two guys I'd met on craigslist (now my co-founders) within 10 days.  In 2009, we moved to New York City to grow our online group-dating site.  In 2010, we pivoted to focus on a brand new market. In 2011, as the tech scene in NY was just heating up, we raised our first round of VC funding.  In 2012, we set up an office in Mumbai, and hired a handful of rockstars.  As we round the corner on Q1 2013, the StepOut team has launched a centerpiece project that's already multiplying growth on our key metrics.
When we decided to become an Indian-based dating site, my partners and I sat down to have a really honest conversation about what our commitments to the company could be.   I'd consider my relationship with Dan, Adam, and Nicky to be really strong – and very honest — They are great guys to work with.  After weighing my own personal needs with what was best for our shareholders, I knew that I couldn't relocate to Mumbai to be with my team.  The best move for the company would be to someday transition my leadership of our dev team to a new, India-based, CTO.
That day has come.
I'm excited to announce today that we've found a rock star to step in and to build the technology team on the ground.   It's a humbling experience to be replaced by someone as talented as Suvesh and it's an understatement to say that I'm really excited to work with him to position the company for a monster 2013.  This team has its best days ahead of it and while I'm sad to be stepping into a more advisory role, I'm comforted knowing that it's the best move for the company.
What's next?
Growing a company as founding CTO has a lesson in self-actualization for me.  I've formed some amazing professional relationships in the past 5 years.  I've learned lessons about my gumption, persistence, and ability — both personal and professional.  Most importantly, I've gained a kind of determined self-assurance that comes only from taking a bold risk on and landing on my feet.
My focus for the next few months is on ensuring a smooth transition for my team. I'll also be doubling down on my running, traveling, hacking, and reading.  If you're in New York, Philadelphia, Boulder, New Orleans, London, Beruit, Barcelona, or India this summer, I'd love to grab coffee.
Take it away David.  Ch-ch-changes!