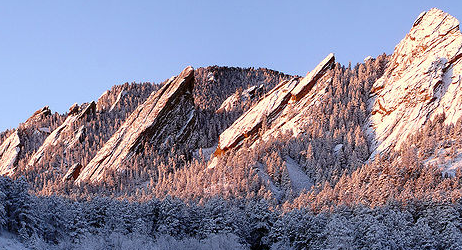 Ignight-ing Boulder
Ignight-ing Boulder
Team @ignighter spent this past weekend in Boulder, visiting our mentors & friends from last summers Techstars program. It"s been exactly one year since we made the trek from the east coast to Boulder, joining the 2008 mentorship program.
Wow. what a weekend.
I"d forgotten how much Boulder is the type of place that will just humble you. Beyond the natural beauty in the town & the energy of the hundreds of people hanging out on Pearl st for the Boulder Creekfest and BolderBoulder this weekend, I was completely re-envigorated & energized by the technology community in this town.
We kicked off the weekend by meeting with David Cohen, Dave Morin, and speaking on a panel about do"s & don"ts for the Techstars summer program. Afterwards, the team went out to dinner with EventVue, Foodzie, Brett Jackson, and Occipital. Other highlights of the weekend were the Tee & Cakes Cupcake eating contest, in which Boulder"s own Micah Baldwin placed 3rd, and hanging out with the 2009 Techstars teams on Saturday afternoon.
I"d forgotten how fantastic it is to just connect with people who are doing what you"re doing, starting a new web community from scratch. The tech community here is passionate and energetic. They are humble, but they are bold. It"s amazing how much the tech community in Boulder has grown over the past several years, given the leadership of some of the established folks in the area.
I"m thinking a lot about community, lately. I think that, maybe, technology"s biggest offering in a globalized world could be it"s ability to connect us to others around common interests, hobbies, or passions. I"m thrilled to be building a platform for a community of people who are passionate about meeting new interesting people at Ignighter. And, it"s a lot of fun.