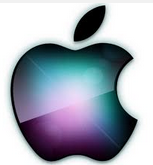 Zen OS X: 5 easy steps to eliminate distractions on your Mac
Zen OS X: 5 easy steps to eliminate distractions on your Mac
I"ve been putting a lot of thought lately into simplifying my workspace to allow greater focus whatever task is current. Here are 5 easy wins I"ve made on my laptop (MBP 15″ running Snow Leopard) in the past month to eliminate distractions and increase focus.
1. Cleanup the Desktop.
There are two main things I"ve found really helpful to eliminate distractions on my desktop:
Archive every file that is not a part of my current task.
I put these files in a subfolder called "file", which is then subdivided into the folders "notes", "pix", "projects", and "misc".
Get a clean dark wallpaper. The key here was finding a aesthetically pleasing wallpaper that I don"t find distracting.
Rethinking my desktop has allowed me to easily find files that are related to my current task, and eliminates the clutter of the dozens of other items that used to be on my desktop.
2. Rethink the dock and learn to love Spotlight.

I used to be guilty of dock clutter. Every application I"ve ever used would be in my dock, irregardless of if I"ve used it in the last hour, day, week, or even month. I think I may even have had iMove and Garage Band in my dock (two programs that come installed by default on OS X, which I"ve never used).
To clean up this area of my computer, first I needed a way to easily start programs that I was going to remove from my dock. (Turns out Spotlight is a great tool for that. More on spotlight, below). Then, I removed all items from the dock that were not vital to my workflow on a daily basis.
Here"s what"s left: Chrome, TextEdit, Gmail, Adium, Terminal, Activity Monitor.

Spotlight is a nifty feature of OS X that allows me to easily search my mac for any program, folder, or any other document. It"s stupid-simple to use: Just press Apple-Space and type the name of the item you want to find. (Also worth checking out: QuickSilver)
3. Minimize the menu bar.

This is an area that should be relatively easy to clean up. To reduce distraction, I removed all items that were not vital to my workflow. Here"s what"s left: Wifi, Battery life, Clock, Spotlight.
4. Learn to love keyboard shortcuts.
I"m a big fan of using keyboard shortcuts to manage all the application windows I"ve got open. To configure this feature, open up your system preferences, click "keyboard", and configure your keyboard shortcuts.
The big to-do with keyboard shortcuts is to build a mental map of them and work them into your work flow. I can"t do that for you, but I can recommend some of my favorites:
Alt-Tab to switch between application windows.
Apple-Space to invoke Spotlight
Apple-H to hide current program
Apple-M to minimize current program
5. Check out Fluid.
Fluid is a great app for turning any web site you commonly use into a desktop application. In my opinion, this allows much greater workflow management because I can manage the new application separately than all my other browser tabs.
How about you?
What are your favorite keyboard shortcuts? Application management techniques? What saves you time? Please post a comment via Intense Debate, below: